Find what you need at Bradley's Bait and Tackle
Come visit us in the lower City Centre Mall.
FISHING LICENCES

Whether fishing the river, lake, or ocean, a fishing license is one of those must-haves. Licenses can be purchased online or through any licensed vendor. Here at Bradley's, we want to make your fishing adventures as easy as possible, we are licensed to sell both freshwater and saltwater licenses. If you have an old license bring it along to make things move a little quicker.
Purchase your fishing licenses online:
REGULATIONS
Knowing your regulations is a must when it comes to fishing. Not knowing is no excuse. Follow the links to get up-to-date information.
River Regulations
Ocean Regulations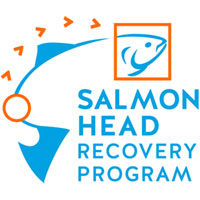 If you catch a hatchery chinook or coho, save the head and bring it down to our store. We will then pass them on to the Salmon Recovery Program! This is an important program that will help answer lots of questions and aid Salmon Fisheries in the future.  /Learn More
Video: Fishing BC Presents, Kitimat Salt and Freshwater Fishing

Identify Your Catch
Learn how to identify fish from this resource by Fisheries and Oceans Canada
Who's who in the water
How well do you know your fish species?
Transporting Your Catch
When it comes to transporting your catch, there is so much misinformation out there that we have tried to make it easy. Below are all the links you may need to determine how to comply with all the correct transport rules and regulations. Remember, being misinformed is no excuse.
Bradley's has a free fish freezing service, along with supplies for all packing needs. We have styrofoam coolers, wax liners, and dry ice available for purchase. All are airline compliant products. Call 250-632-2646 (COHO) for more information.
Tides Tables for Kitimat
The Tide Tables provide predicted times and heights of the high and low waters associated with the vertical movement of the tide. The tide predictions are available in table, graphic and text formats for over seven hundred stations in Canada.
The Canadian Hydrographic Service (CHS) provides Canadians with timely information and updates to current water levels activity including tidal prediction data – so you can prepare, be proactive, and chart your own course safely.

Fishing in Kitimat happens year-round
Access to water surrounds us here, che
ck out our river, channel or head down the highway to hit up Lakelse Lake. Whether you're fishing trout and steelhead or salmon, you are sure to have a blast!