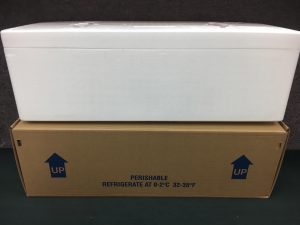 When it comes to transporting your catch, there is so much misinformation out there that we have tried to make it easy. Below are all the links you may need to determine how to comply with all the correct transport rules and regulations. Remember, being misinformed is no excuse.
Salmon Transportation
Transporting Finfish (Excluding Salmon)
Crab Transportation
Bradley's has a free fish freezing service, along with supplies for all packing needs. We have styrofoam coolers, wax liners and dry ice available for purchase. All are airline compliant products.